Personal Injury Lawyer in Los Angeles
Representing Accident Victims Throughout Los Angeles County
When someone's negligence results in harm to another person, this should never be excused. Dealing with the aftermath of an accident can be strenuous on an injured person's health, finances, and family. In fatal accident cases, dealing with the loss of a loved one can add another layer of emotional devastation to other stressful accident-related concerns.
Situations such as these demand justice. That is why our Los Angeles personal injury attorney invites you to contact our firm to discuss your case and learn how we may be able to help. We offer a comfortable environment and a welcoming staff in order to get to know you and your situation.
Our Los Angeles personal injury lawyer handles a variety of cases, including:
Call 833-4-KMDLAW or contact us online to schedule an initial consultation.
Why Hire KMD Law to Handle Your Injury Claim?
Experienced. We are a nationally recognized law firm with a track record of success.
Fearless. We provide aggressive, knowledgeable counsel that puts your needs first.
Affordable. You pay nothing unless we win your case.
What Damages are Available in Personal Injury Cases?
If you were harmed because of someone else's careless or reckless action or inaction, you deserve assistance with medical expenses and any other services that will benefit your recovery. Fighting this battle alone in court is almost impossible, but our skilled injury lawyer at KMD Law can help. Attorney Keith M. Davidson is here to guide you through the court system and help you develop a case that will demand everything you are owed from those responsible for your accident.
Personal injury damages may include:
Medical expenses
Emotional distress
Pain and suffering
Loss of future income
Disability
Loss of consortium
In truth, your legal battle will probably be with the insurance company, not the person directly responsible for your injury. This is good in that insurance companies stockpile resources specifically for these situations and should be able to pay what you are owed, but it also means your opponent will be an experienced insurance defense attorney who regularly helps these companies mitigate payouts or avoid responsibility entirely. Our team has successfully fought these attorneys on numerous occasions. We know their usual defense strategies and how to counter them so that our clients can receive a maximized payout.
California's Statute of Limitations for Personal Injury Cases
Every state has a time limit for filing personal injury claims. Here in California, the statute of limitations for injury lawsuits is two years from the date of the accident or injury. This means that after those two years elapse, you will forfeit your right to pursue compensation for any damages you suffered. Thus, it is important to get in touch with an accident attorney as soon as possible to discuss your potential claim.
The Personal Injury Claims Process
Step 1: Proving Negligence
In order to have a valid personal injury claim, there are three basic requirements that need to be met.
These requirements include:
The defendant was negligent
The plaintiff suffered an injury
The plaintiff's injuries were a direct result of the defendant's negligence
We'll determine whether these three stipulations were met during your initial case review.
Step 2: Gathering of Evidence
Successful personal injury claims often hinge on good quality evidence. For example, a car accident claim may include evidence such as photos of the accident scene, witness statements, license plate numbers of each vehicle involved in the crash, and more. It is important to consult an attorney ASAP after an accident while details about the event are still fresh.
Step 3: Establishing Liability
Sometimes it may not be 100% clear who is to blame for an accident. It may even become apparent that there are multiple entities at fault that all contributed to the accident in different ways. Because establishing liability can get complicated, getting a Los Angeles personal injury lawyer involved is a must in serious injury cases.
Step 4: Settlement Negotiation
Based on the circumstances of your accident, the severity of your injuries, and the related expenses you can expect in the future, your attorney will calculate the damages you are owed. Then, your attorney will negotiate a fair settlement from the insurance company, ensuring that they do not resort to bad faith tactics in an effort to pay you less than what you are rightfully owed.
Personal Injury FAQs
What should I do after suffering a personal injury?
If you have suffered a personal injury, there are several important steps you should take:
Seek medical attention: Your health and well-being should be your top priority. Seek medical attention as soon as possible, even if you think your injuries are minor.
Report the incident: If your injury was caused by someone else's negligence, report the incident to the appropriate authority or person, such as a supervisor or property owner.
Gather evidence: Collect as much evidence as possible, such as witness statements, photos of the scene, and any relevant documentation.
Contact a personal injury attorney: A skilled personal injury attorney can help protect your legal rights and maximize your compensation. They can also help you navigate the complex legal process and deal with insurance companies.
Don't speak to insurance adjusters: Avoid speaking to insurance adjusters or providing them with a recorded statement until you have consulted with your attorney.
Remember, it's important to act quickly and seek legal advice as soon as possible after your injury. The statute of limitations for filing a personal injury claim in California is generally two years from the date of the injury, but there may be exceptions, so it's best to consult with an attorney to ensure you don't miss any deadlines.
Will I have to go to court?
Whether or not you will have to go to court for your personal injury case depends on several factors. If the insurance company agrees to settle the case for a fair amount, you may not need to go to court. However, if the insurance company refuses to offer a fair settlement, we may need to file a lawsuit and pursue litigation, which will require you to appear in court. It's also important to note that some cases, such as those involving complex legal issues or disputed liability, may require court involvement. Ultimately, the decision to go to court will be based on the specific circumstances of your case.
Can I still file a claim if I'm partially responsible for my injuries?
Yes, you may still be able to file a claim if you are partially responsible for your injuries. This is known as comparative negligence or comparative fault, which means that multiple parties may share fault for an accident or injury.
In California, the legal system follows a pure comparative negligence rule, which allows you to recover damages even if you are found to be mostly at fault for the accident. However, your compensation may be reduced by your percentage of fault. For example, if you are found to be 30% at fault for the accident and your damages are $100,000, your compensation will be reduced by 30%, leaving you with $70,000. It's best to speak with a personal injury attorney who can evaluate the specific details of your case and help you understand your legal options.
Do I really need to hire a Los Angeles personal injury lawyer, or can I handle my claim myself?
While it's possible to handle a personal injury claim on your own, it's generally recommended to hire an experienced personal injury lawyer. Here are a few reasons why:
Legal expertise: Personal injury law is complex, and navigating the legal system can be challenging without an attorney's help. An experienced personal injury lawyer can help you understand your legal rights and maximize your compensation.
Insurance companies: Insurance companies have teams of lawyers whose job is to minimize payouts to injury victims. A skilled personal injury attorney can level the playing field and negotiate with insurance companies on your behalf.
Resources: Personal injury cases often require significant resources, such as expert witnesses and medical professionals. A reputable personal injury lawyer will have access to these resources to build a strong case on your behalf.
Contingency fee: Many personal injury lawyers work on a contingency fee basis, meaning they don't get paid unless you receive compensation. This can alleviate financial concerns and ensure that your lawyer is fully invested in your case.
Ultimately, the decision to hire a personal injury lawyer is a personal one. However, consulting with an attorney can help you understand your legal options and make an informed decision.
How Much Does It Cost to Hire a Personal Injury Lawyer?
KMD Law accepts personal injury cases on a contingency fee basis. This means that we won't charge you a penny unless we win your case. In other words, there are no out-of-pocket costs to hire our firm. Check out our case results to learn more about our track record of successful recoveries.
Call Now to Work with a Top Los Angeles Personal Injury Attorney
The unfortunate reality is that personal injuries resulting from someone else's negligence happen on a daily basis. For the victims, this is a shocking and often traumatic experience that could end up having lifelong effects. In these situations, it's important to have an experienced attorney on your side to help you move forward. KMD Law stands ready to aggressively pursue a claim against the person or party responsible for your injury and put the burden of restitution to their insurance company, who should have more than enough to make you whole again.
Have an experienced personal injury lawyer in Los Angeles on your side when pursuing your rightful compensation. Call 833-4-KMDLAW to schedule a consultation.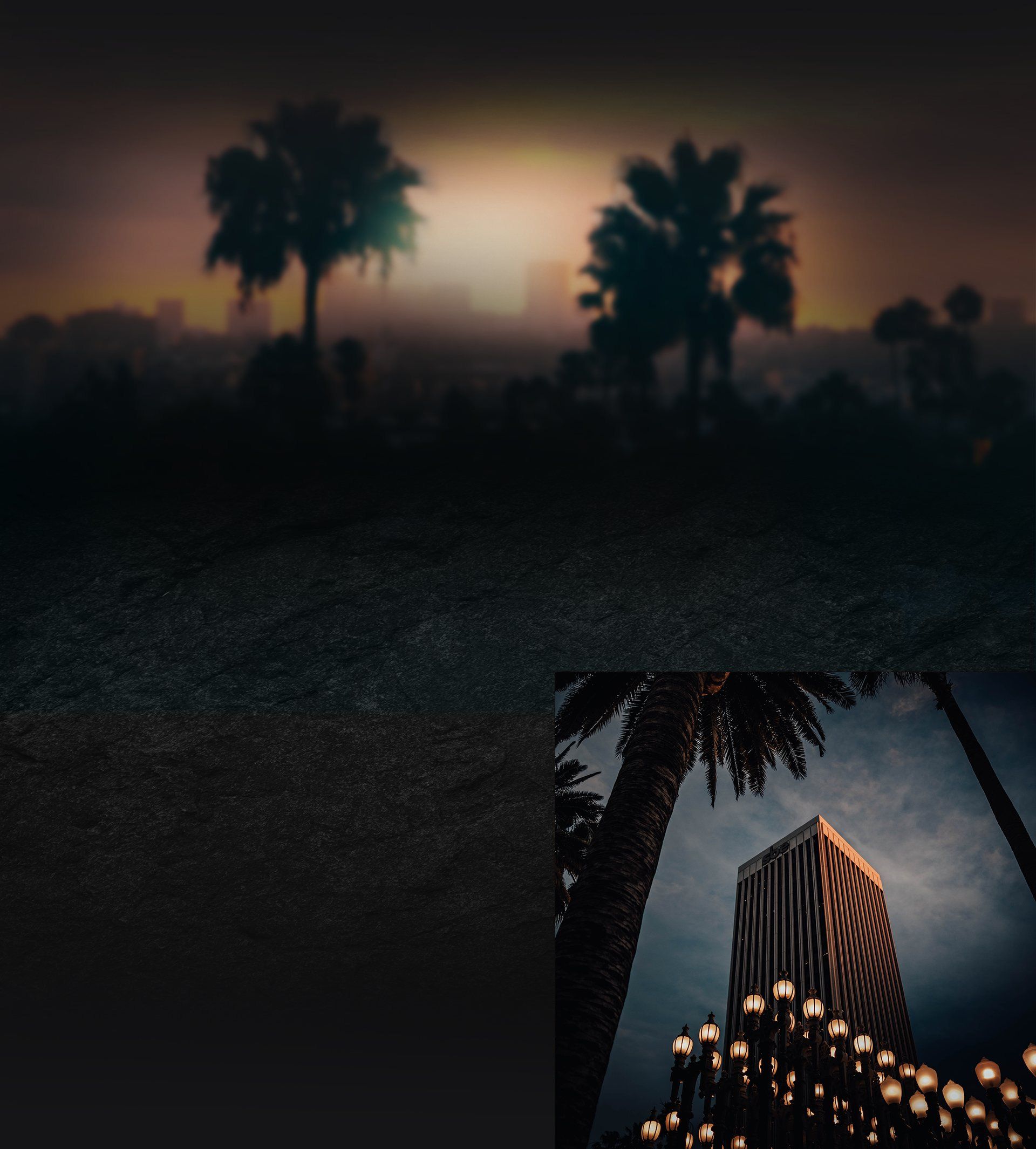 Real People. real stories.
"This firm knows exactly what they are doing and they walk every mile with you."

- Emily F.

"Keith fought for me"

- Rutina T.

"Keith and everyone at KMD Law were so patient and understanding. I finally feel vindicated and listened to. I could not have made a better choice in a lawyer."

- Ilona W.